Humana Heroes seeks to honor an athlete who has made a significant contribution to the WSO through outstanding participation in our state games, the National Senior Games or through volunteerism in our organization. Humana supports people in their daily endeavors to live a healthy life. and is dedicated to creating innovative programs and partnerships that reflect our commitment.
Humana is the presenting sponsor of the 2019 National Senior Games and has been a sponsor of the WSO since 2015.
#StartWithHealthy - Click here for resources from Humana
---
Donna Johnson - WSO Engages Your Spirit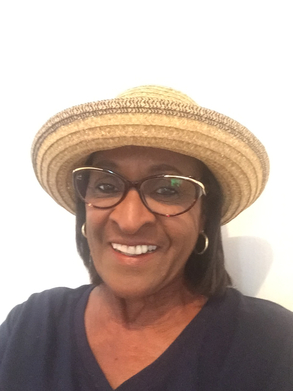 Meet our Humana Hero - Athlete of the Month
Back in 2011, Donna Johnson began first competing in the Wisconsin Senior Olympics in the Table Tennis event. While she loves the competition, she doesn't win every game and she doesn't expect to. Donna does expect that she will enjoy every time she plays. This past year, she started playing Pickleball which she finds energizing as well.
Growing up, Donna enjoyed playing outside, being active and competitive. Back in 2001 and 2008, Donna was diagnosed and treated for breast cancer. As a breast cancer survivor, she values her healthy lifestyle and the social camaraderie she receives from playing table tennis year-round at the Washington Park Senior Center. Like many seniors, Donna does have cable. But as she states, "Watching television doesn't give me what I get from playing sports."
While working out on a treadmill and weight lifting machines are an option, Donna mentions that type of exercise is very isolating. The social component of playing sports with others motivates her far more. During the games, Donna sees how people from diverse backgrounds come together laughing and enjoying competition. Some are old, some are young, some black, some white, it doesn't matter. She feels that through the games, people can share their different experiences and learn from each other. For her, being involved provides opportunities to engage with others and meeting people who have something in common.
In 2015, Donna joined the WSO Board and serves on the Marketing Committee and represents the WSO at community expos, fairs and events. As a board member and ambassador, Donna has been an integral part of helping the organization work on increasing athlete diversity.
Donna summed up her participation with the WSO by saying "My spirit is engaged in a way that can't be put into words. It's fun and a social thing for me, and keeps my stamina up." Her words of advice are "Keep moving while you can move and don't quit until you can't move."
---
Bryan Meyer - Feel Like You're 18 Again!
Meet Our Humana Hero - Athlete of the Month
In 2009, Bryan Meyer faced a crossroads in his life. At the age of 49, he weighed 246 pounds and acknowledged that he had a family history of heart issues. His dad suffered his first heart attack at the age of 50. Bryan made a decision to make lifestyle changes to avoid a similar situation. He vowed to lose 50 pounds by his 50th birthday.
Having been a track and field competitor in high school (regional long jump champion and a state competitor in 1978), Bryan went to his local high school track in Tomah to run the bleacher steps and to reteach his body to sprint. He'd run 100 meters and then walk back to the beginning; run the 100 meters again and walk back; over and over. Running sprints, Bryan learned, burned calories more efficiently than long distance running.
By February of 2010, Bryan had lost 60 pounds. Over the next years, he continued sprinting, longer and farther distances and started clocking his times. Wondering how he would fare against people his own age, Bryan began competing in the Badger State Games and the Wisconsin Senior Olympics
Click here to view two of his WSO Track & Field Events on YouTube.
Bryan is passionate about living healthy and competing in the games and tells everyone he knows to considering competing. His advice is "The only person you have to beat on any given day is the person you were yesterday." Bryan loves the camaraderie at the games. He appreciates the fact that competitors go out of their way to encourage one another.
Bryan and his wife Brenda have four grown children and are waiting (not so patiently) for grandkids. He serves as the County Surveyor for Lacrosse County and enjoys being outdoors. Being active in the games, he feels, sets a good example for his children and for future generations.
He has competed in 2015, 2016 and 2017 track and field events and has won more than 20 medals. When asked what he'd tell people considering competing, he states "Don't cheat yourself out of the opportunity to participate in the Wisconsin Senior Olympics. I cannot put into words how good it feels to compete against others. I feel like I am 18 again!"
Learn more about Bryan's background by clicking here.
An article in Bryan's hometown newspaper . . .
---
Mike Kirkwood - The Run That Got Him Back in the Game
Meet Our Humana Hero Athlete of the Month - March 2018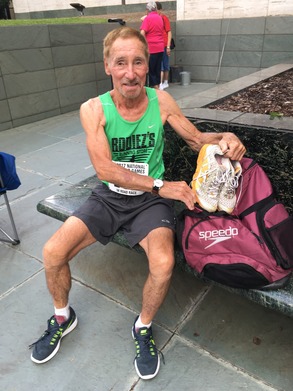 For Mike Kirkwood, the Milwaukee Journal Sentinel helped him return to a healthy lifestyle that has continued well into his 70s. Although he ran cross country in high school, those fitness habits were left back in his teen years. In the 1970s, the Journal Sentinel sponsored Al's Run. When Mike saw the top 300 runners by age group, he decided to get off the couch, get back in shape and see if he could make the cut. Since then, he has run in countless events around the country.
To this day, he credits the Journal Sentinel for sponsoring the run and perhaps motivating many others like him to compete. With the decline in newspaper readership, Mike has pondered how to best get people involved. He stated, "We need to combat the idleness and obesity that is causing the current health crisis" and suggests that the Wisconsin Senior Olympics could be a vehicle in helping seniors get active and improve their quality of life.
Back in 1990, the Journal Sentinel interviewed Mike after he had run in his 13th Al's Run event and he commented, "Running makes me feel good; I think it keeps me healthier than if I wasn't running." He also commented, "As you get older, you can still have competition in your age group, that's why running lasts forever." While Mike refers to running, even if that isn't your sport, this can apply to any sport you are passionate about.
In 2017 WSO games, Mike set 3 records in the 75-79 age group- 800m, 1500m and 5k runs. In addition, he is the current record holder in the 5k for both the 65-69 and 70-74 age groups. His
most recent showings for the 5k at the National Senior games (2013 and 2017) was an impressive 2nd place for both those competitions.
You'll be hearing more about Mike as he will be inducted into the Wisconsin Senior Olympics Hall of Fame next month on April 14th. After hearing about his passion for the game, it seemed natural to learn more about his desire to help inspire others to get active.
Mike recognizes the value that active participation in exercise plays in one's health. As a pharmacist, he has encouraged better health through activity, which may eliminate need for medications. One of his favorite quotes is "You are not defeated if you're still willing to fight."
We hope you'll join us for an inspiring night on April 14th when Mike is inducted into the Hall of Fame along with three other WSO athletes.
Click here to learn more.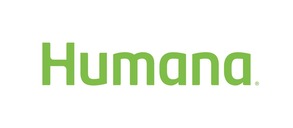 Humana supports people in their daily endeavors to live a healthy life and is dedicated to creating innovative programs and partnerships that reflect our commitment. Learn more about Humana by clicking here.
---
Chris Wodke, "Do Your Best, Be a Champion"
Meet Our Humana Hero - Athlete of the Month for February 2018
Triathlete and long distance runner Chris Wodke's inspiring story demonstrates how one can overcome physical adversity to be a champion. Competing in the Wisconsin Senior Olympics Swimming and Cycling events and NSGA Triathlon events, this dynamic 59-year-old WSO athlete knows the importance of staying active. Her participation in the WSO offers just a small glimpse of how she is taking this message out to the world.
Last month, Chris was selected by USA Triathlon to be one of only 44 people to be a part of their inaugural Ambassador Program. Ambassadors were chosen from a pool of 3300 former Team USA age group athletes. In this role, Chris will be providing advice and support to aspiring athletes of all ages. She will also be partnering with WSO as part of that mission to promote WSO sports competitions. In this role, Chris will be providing advice and support to aspiring athletes of all ages.
Her athletic journey is truly remarkable when one considers that she has Charcot-Marie Tooth Disorder, a degenerative nerve disease that involves neuropathy and atrophy. CMT or Charcot-Marie-Tooth is the most commonly inherited peripheral neuropathy. It affects over 155,000 Americans. It is similar to MS, yet many have not heard of it.
Before she was diagnosed she had retired from racing, puzzled by rapidly slowing times and burning feet. When diagnosed in 2010 she decided to use races to raise awareness of this condition and funds for CMT research. She lives by this quote by Dr. George Sheenan "Doing your best is all it takes to be a real champion."
Chris is not settling for the conventional wisdom that says CMT patients shouldn't run or exercise too hard. She founded Team CMT, a group of athletes and supporters working to raise awareness and to find a cure for CMT. The team has 213 members in 39 states and 13 foreign countries. To date Team CMT members have raised $250,000 for CMT research and programs.
She is the author of the book, "Running for My Life- Winning for CMT" that details her experience as a CMT affected athlete. It is available at her web site; www.run4cmt.com.
While Chris does qualify to be a paratriathlete due to her CMT, she also stands on her own in triathlon events as other competitions. In the Wisconsin Senior Olympics, Chris has competed in Cycling, Road Race, Triathlon and, new in 2017, Swimming. She has won first and second places in many of these events. Also, she competed in the National Senior Games Triathlon event in 2015, coming in 9th place with an impressive time of 01:25:01.
Chris is a three-time participant of the Boston Marathon and includes a 2nd place finish in the Mobility Impaired Division in 2012. She has competed four times in the Para Triathlon National Triathlon Sprint Championship, winning the open division in 2012 and 2014 and has won national championships as a Physically Challenged athlete in Sprint Duathlon, Aqua Bike, Aquathlon (two stages – swimming followed by running), Long Course Duathlon and Long Distance Triathlon.
She will be competing in Denmark this year at the Aquathon ITU World Championship in Fyn, Denmark and plans to compete once again at the 2018 WSO Games.
Do your best, be a champion!
If you'd like to know more about Chris Chris, Team CMT or have Chris speak at your event, learn more at her website:
http://www.run4cmt.com/index.htm
For information on USA Triathlon, visit: